Why Choose Us?
To begin with, all clinicians in the Shannonside Clinic are fully qualified and experienced Chartered Physiotherapists. What does this mean you might ask? In short, Chartered means a guarantee. You are guaranteed that your therapist has a formal, world standard university education that is approved by a reputable and recognised professional body.
Read more about Chartered Physiotherapy and why it's the gold standard:
A Few Words About Us
Here in the Shannonside Clinic our area of specialty is treatment of musculoskeletal conditions. This means bony and soft tissue injuries.
Whether these injuries are acquired through sports, occupational overuse, accidents or seemingly without cause, we offer a comprehensive evaluation, a considered and informed diagnosis and an evidence based treatment plan which empowers the patient to lead his or her way back to full recovery.
We also provide a weekly paediatric neurology clinic, run by one of our therapists, Ursula Blake, who specialises in the treatment of children with developmental delay.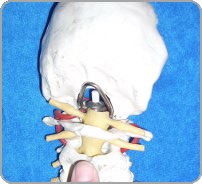 Head or hands?
Our Chartered Physiotherapists have world class manual skills and use their hands to great effect with every patient. This is the core of our profession. However this alone is not enough anymore. As well as manual skills we use our heads ( constantly updated medical training, case conferences etc) and advanced technology (isokinetic testing) to give our patients the best which is what they deserve.